SMA Foundation Leadership

About Us: SMA Foundation Leadership

Loren Eng is the President of the Spinal Muscular Atrophy Foundation, a nonprofit organization which develops treatments for SMA, the leading genetic cause of death in young children. Since its inception, the Foundation has funded over $150 million in research and therapeutics development. The Foundation collaborates with leading academic medical centers, the federal government (DoD, NIH, CDC, FDA), and nearly every pharmaceutical company in the world including: Roche, Biogen, and Novartis. When the SMA Foundation was established in 2003, there were no treatments for SMA. Due to the Foundation's investments and drug discovery efforts, today there are three FDA-approved drugs.  There are several others in advanced clinical development and in preclinical development. One of our first investments resulted in Spinraza which was the first drug approved for SMA. In 2017, Spinraza won the Prix Galien Award for Best Biotechnology Product of the year. In 2019, Dr. Frank Bennett (our collaborator at Ionis Pharmaceuticals) and Dr. Adrian Krainer (our collaborator at CSHL) received the Breakthrough Prize in Life Sciences (for the development of Spinraza).  The SMA Foundation funded the basic science research and clinical trials network; and we worked on the full scope of the therapeutics development which led to the drug Spinraza.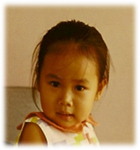 Ms. Eng and the work of the Foundation have been featured in national media including ABC News, Bloomberg Markets, Forbes, Fox News, The New York Times, Nightline, Parents Magazine, and the Today Show. Ms. Eng has spoken before Congress on numerous occasions regarding: SMA, NIH funding and biomedical research. She and the SMA Foundation have been recognized with: the Child Neurology Foundation Award, the Giblin Foundation Award and the Columbia Crown Award.
The accomplishments of the SMA Foundation were highlighted in a 2017 MIT Sloan School of Management case study that focused on venture philanthropy. The strategic decisions of the SMA Foundation that culminated in the discovery of new treatments for a devastating childhood motor neuron disease are a focus of an upcoming Harvard Business School case study. Harvard Medical School is also developing a course solely based on SMA and the SMA Foundation. This course will be open to students outside of HMS including undergraduates and business school students.
Prior to establishing the SMA Foundation, Ms. Eng worked in investment banking, merchant banking and business development for media.  Ms. Eng received a BA with honors from Wellesley College, and an MBA as well as an MA in Education from Stanford University. Ms. Eng serves on the boards of: Columbia University Medical Center, the Harvard University Stem Cell Institute, the SMA Foundation, Mt. Sinai Medical Center-Dermatology, and the Stanford Graduate School of Business; she is a past Trustee of the Bank Street College of Education.
Karen S. Chen, PhD | Chief Executive Officer

Karen Chen is the Chief Executive Officer, responsible for overseeing the full range of our scientific and drug discovery programs, as well as managing the operations activities at the SMA Foundation. Dr. Chen is a senior research scientist and manager with over 30 years of experience, including 15 years in the pharmaceutical industry, planning, directing, and conducting preclinical research. She has managed departments and groups working on a variety of projects for the discovery and development of novel therapeutics for neurological disorders. Dr. Chen joined the SMA Foundation from Roche Palo Alto where she was Director of Neurosciences and Head of the Alzheimer's Disease and Neurodegeneration Group. Prior to Roche she was Director of Pharmacology and Head of the In Vivo Neurodegeneration and Behavior Groups at Elan Pharmaceuticals working primarily on therapies for Alzheimer's Disease and Parkinson's Disease. Her post-doctoral training was obtained at Genentech investigating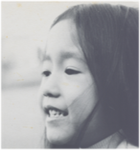 neurotrophic factors therapies for neurodegenerative conditions. Dr. Chen holds an A.B. from Harvard University, and obtained her Ph.D. in Neurosciences from the University of California, San Diego working with Dr. Fred (Rusty) Gage on the behavioral and morphological effects of fetal grafts and neurotrophin administration in models of age-related degeneration. She has over 50 scientific publications and several patents. Dr. Chen currently serves on the Board of Directors of the Bluefield Project and the N-Lorem Foundation, and is an advisor to several other non-profit organizations. Dr. Chen has served on the National Institute of Neurological Disorders and Stroke (NINDS) National Advisory Council. She also is the Chief Executive Officer and Cofounder of Imago Pharmaceuticals and on the Board of Directors of Nitrome Biosciences.
Marc Tessier-Lavigne, PhD | Chairman of the Scientific Advisory Board

Dr. Marc Tessier-Lavigne is the President of Stanford University. He was formerly the President of Rockefeller University. A world leader in the study of brain development, Dr. Tessier-Lavigne has pioneered the identification of the molecules that direct the formation of connections among nerve cells to establish neuronal circuits in the mammalian brain and spinal cord. He has also been at the forefront of discoveries on many other brain wiring proteins and receptor mechanisms. The mechanisms he has identified are important for understanding how the human brain forms during normal development, and provide essential tools to assist regeneration of nerve connections following trauma or injury, such as paralyzing injuries to the spinal cord.
Dr. Tessier-Lavigne was born in Trenton, Canada, and received a BSci in Physics from McGill University, and a BA in Philosophy and Physiology from Oxford University, where he was a Rhodes Scholar. He obtained his PhD in Physiology from University College London, and performed postdoctoral work at the MRC Developmental Neurobiology Unit in London and at Columbia University, where he was a Markey Scholar. From 1991-2001 Dr. Tessier-Lavigne was on the faculty at the University of California, San Francisco, and from 2001-2003 he served as the Susan B. Ford Professor in the School of Humanities and Sciences and Professor of Biological Sciences at Stanford University. He was also an investigator with the Howard Hughes Medical Institute from 1994-2003.
In 2003, Dr. Tessier-Lavigne joined Genentech, Inc., where he held the position of Executive Vice President, Research Drug Discovery and directed disease research and drug discovery in cancer, immune disorders, infectious diseases, and neurodegenerative diseases. He was also a member of Genentech's Extended Executive Committee and its Early Stage Portfolio Committee, which oversees all experimental medicines from the early development stage to the end of Phase II proof-of-concept studies in humans.
Dr. Tessier-Lavigne serves on the editorial boards of several scientific journals, including the Board of Reviewing Editors of Science magazine, and he is co-editor in chief of Current Opinion in Neurobiology. He also serves on the Scientific Advisory Boards of a number of foundations and research organizations. In 2000, Dr. Tessier-Lavigne co-founded a biotechnology company, Renovis, Inc., which focuses on developing therapies for neurological and psychiatric disorders. He is currently Chair of the Renovis Scientific Advisory Board. Previously, he was a scientific advisor to Exelixis, Inc.
Dr. Tessier-Lavigne is the recipient or co-recipient of a number of awards, including the Young Investigator Award of the Society for Neuroscience (USA), the Charles Judson Herrick Award of the American Association of Anatomists, the Ameritec Prize for contributions towards a cure for paralysis, the Fondation Ibsen Prize in Neuronal Plasticity, the Viktor Hamburger Award of the International Society for Developmental Neuroscience, and the Wakeman Award for regeneration research.
In recognition of his scientific contributions, Dr. Tessier-Lavigne has been elected a Fellow of the Royal Society (London), a Fellow of the Royal Society of Canada, and a Fellow of the American Association for the Advancement of Science. In 1999, he was named a Canadian "Leader for the 21st Century" by Time magazine, Canada.
Omar Khwaja, MD PhD | Chief Medical Officer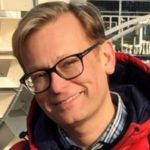 Omar Khwaja is a pediatric neurologist and geneticist with over 20 years of experience in rare neurological disorders that impact children. He is currently Chief Medical Officer at Voyager Therapeutics, a CNS-focused gene therapy company in Cambridge, USA. Prior to Voyager, Omar was Global Head of Rare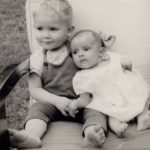 Diseases and Neuroscience Translational Medicine at Roche where he led the development of risdiplam, a novel oral SMN2 splicing modifier. He joined Roche from the staff of Boston Children's Hospital and the faculty of Harvard Medical School where he focused on neurogenetics, critical care neurology and fetal-neonatal neurology. He did his residency and fellowship in the Harvard Child Neurology Training Program where he was Chief Resident. A native of the United Kingdom but born and raised in West Africa, Omar was an undergraduate at the University of Cambridge where he also studied medicine and received his PhD in human molecular genetics before training in pediatrics, clinical genetics and neonatology in London and Melbourne, Australia.
Ying Qian, MPH | Director

Ying Qian is a Director at the SMA Foundation. She has over 5 years of experience improving organizational operations and managing working groups within organizations in a range of industries. She joined the SMA Foundation from the Children's Hospital at Montefiore (CHAM) where she served as the Special Assistant to the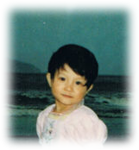 Chairman, Dr. Philip Ozuah. At CHAM, she led projects to improve efficiencies in hospital operations. Prior to CHAM, she was a consultant to companies in the insurance, energy and utilities sectors with The Brattle Group in San Francisco. Ying holds a Masters in Public Health with a concentration in Health Policy and Management from Columbia University's Mailman School, where she focused on the operations and management of hospitals and non-profit healthcare organizations. She received her BA in Mathematics from Wellesley College.
Kelly Howell, PhD | Director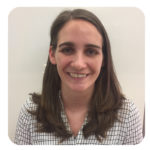 Kelly Howell is an Associate Director at the SMA Foundation and supports project teams and coordination of research activities between pharmaceutical companies and research institutions. Dr. Howell has 15 years of research experience related to neurodevelopment and genetics. Prior to joining the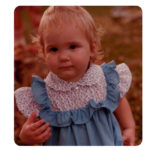 SMA Foundation, she was an Associate Research Scientist in the laboratory of Dr. Oliver Hobert at Columbia University. Kelly's postdoctoral studies focused on understanding how connections between neurons and muscles are regulated. She received her BS in Biochemistry and Molecular Biology from Ursinus College. Kelly earned her Ph.D. in Cell and Molecular Biology from the University of Pennsylvania studying the role of the EGF-Ras-ERK signaling pathway in cell fate specification.
Lee Rubin, PhD | Research Strategist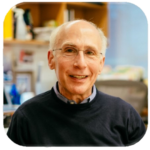 Lee Rubin is a Principal Investigator Professor at Harvard University's Department of Stem Cell and Regenerative Biology. Dr. Rubin has a broad experience in both academia and industry, particularly in the realms of cell-based assays and drug discovery. Prior to coming to Harvard, he was Chief Scientific Officer of Curis, Inc., a Cambridge-based biotechnology company, where his group identified the first small molecule regulators of the hedgehog signaling pathway. One of these antagonists was developed by Genentech and is now (as Erivedge) approved as the first oral treatment for metastatic basal cell carcinoma. At Harvard, much of his work is focused on finding key molecular mediators of different neurodegenerative diseases and on searching for effective preclinical therapeutic candidates. His research takes advantage of his group's ability to produce large numbers of patient-derived induced pluripotent stem cell lines and of effective means of deriving differentiated neurons from them. They have set up an array of techniques that allow them to identify early cellular and physiological changes in neurons as they become diseased. For example, they have identified new targets for the treatment of the motor neuron disorders Spinal Muscular Atrophy and Amyotrophic Lateral Sclerosis. Recently, his group discovered that a circulating protein, GDF11, has the ability to reverse some of the changes in the CNS associated with aging. They are actively exploring the therapeutic implications of these observations as well. Finally, his group works closely with faculty at the Broad Institute to apply various approaches to understand and treat neuropsychiatric disease. Dr. Rubin received his PhD in neuroscience from the Rockefeller University and had postdoctoral training, also in Neuroscience, at Harvard Medical School and Stanford University School of Medicine.
Nikolai Naryshkin, PhD | Research Strategy Advisor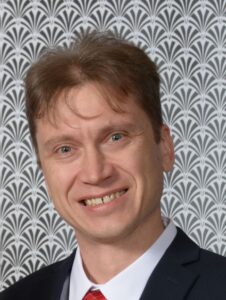 Nikolai Naryshkin is a molecular biologist and drug discovery professional with over 25 years of experience originating and leading R&D projects. He is currently Senior Vice President of therapeutic development and pipeline strategy at FL63, a Flagship Pioneering company. Prior to joining F63, Nikolai was at PTC Therapeutics where he led the SMA program that, in partnership with SMA Foundation an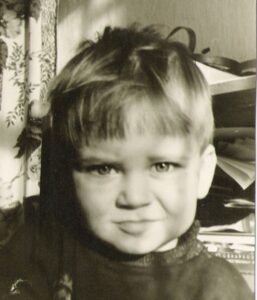 d Roche, culminated in regulatory approval of Evrysdi (risdiplam), a first in class oral small molecule targeting splicing, for the treatment of spinal muscular atrophy. A major focus of Dr. Naryshkin's work has been the discovery and development of drug candidates targeting gene expression pathways in rare genetic disorders and diseases of altered gene expression. He also has extensive experience in evaluating emerging technologies, collaboration opportunities, and establishing lasting academia-industry partnerships. Dr. Naryshkin received his Ph.D. in bioorganic chemistry from Moscow State University in Moscow, Russia, and completed postdoctoral training in molecular biology at Rutgers University.
Marla Weetall, PhD | Research Strategy Advisor
M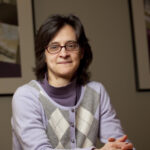 arla Weetall has worked in the pharmaceutical/ biotechnology industry for more than 28 years, first at Sandoz/ Novartis for 8 years and now at PTC Therapeutics, Inc. for 20 years. She has a broad range of interests and professional experience across multiple therapeutic diseases and using different therapeutic modalities. She has a strong-interest in PK-PD and extensive experience using animal models of disease. This includes utilizing PK-PD and animal models early in discovery to shorten the time for the drug discovery process and in identifying potential clinical biomarkers in the preclinical drug discovery process than can be utilized early in Clinical Development.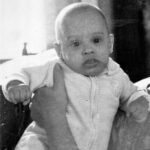 She has contributed to the discovery of 12 compounds that have gone into the late-stage development and the clinic including risdiplam (a small molecule that alters the splicing of the SMN2 gene for use in SMA), envododstat (an inhibitor of the enzyme DHODH for use in COVID19 and in AML), unesbulin (a small molecule microtubule inhibitor for use in sarcoma and brain tumors), and ataluren (for use in genetic disorders caused by a nonsense mutation). She is an author on more than 65 peer-reviewed papers and included in more than 30 patents. Marla obtained both her BS (Biochemistry) and her PhD (Biophysical Chemistry, PhD Thesis focused on the High Affinity IgE receptor) from Cornell University.